'50 Kisses' The Longlist of 508 (out of 1,870)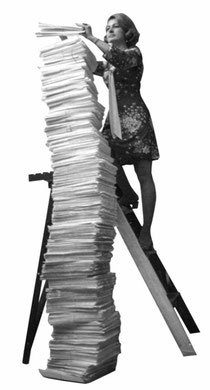 Thank you to all writers who submitted an entry, or two, to the 50 Kisses screenwriting competition. As we have come to expect from our competitions, the standard of screenwriting was incredibly high. It was with great difficulty we whittled down the 1870 entries to a long list of 508.
From here – using criteria described in this blog post by reading co-ordinator Steven Russell of Loves Me Not Films– we will reread all 508 long listed scripts and select the Top 50 that will comprise the 50 Kisses film by 31st July 2012. Congratulations to all the writers below who have made it through to the next stage of the process.
Don't forget to stay up to date with 50 Kisses on Facebook https://www.facebook.com/50Kisses
Here are the 508... Good Work!
51 Kisses by Jamey Claffey & Stuart McPherson

60 Year Valentines by Marc Lockier

A Better Way by James Kirk

A Bit of Lip by Sean Kelly

A Broken Heart Departs From Platform Two by Helene Harrogate

A Dog's Tale by Mary Krell-Oishi

A Full Blown Affair by Terry Langdale

A Gentleman Caller by Leilani Holmes

A Ghetto Punk Romance by Lloyd Morgan

A Glasgow Kiss by Larry Diamond

A Handy Man by Jennifer Inman

A Kiss Goodbye by Tina Lowe

A Little Gesture by Ben Marshall

A Little Question by Berty Cadilhac

A Love Unrivalled by Carly Godfrey-Bridger

A Night In Budapest by Marco Borromei

A Portrait by Georges Terryn

A Professional Love by Jonathan Gill

A Real Little Boy by Kovi Kuhn

A Special Day by Keith Davidson

A Taste of Love by Andrew Wright

A Test by Simon Guerrier

A Thoroughly Modern Kiss by Jennifer Fryer

A Time Travelling Romance by Henry Fosdike

A Very Special Night by Michael Cheung

A Warrior's Last by David Gammon

Absence by Bob Eckhard

Accident by Sinead Beverland

Acid House by Georgia Ball

Across The Great Divide by Frank Arnot & Alyson Conway

Add to Basket by Carolina Giammetta

Adieu, My Love by Emi Sano

Advice by Ross Aitken

Ae Fond Glasgow Kiss by Andrew Rainnie

After Rose by Todd Serlin

After The Tone by Julian Williams

Afterthoughts by Christina Georgiou

Alien Kisses by Elizabeth Adlington

All In A Day by Joanna Poolman

All Right by Rosie Claverton

Almost by Tiarnan O'Sullivan

Alone At Last by Maggie Ines

Always by Claire Yeowart

An Outdoor Adventure by Helen Johnson and Julie Lynch

An Umbrella Day by Amber Romilly

Anna ja Veera by Loni Klara

Annie by Julie Sleightholme

Annie Oakley by Roger Nelson

Anniversary Kiss by Chris Schiller

Are You There, John by Edward Sills

Armed by Joe Osborn

Arthur and Jean by Amy Pebworth

Audrey by Rubens Marinelli Neto

Auntie Wet Kiss by Christopher Smith

Baker's Dozen by Lisa Carlberg

Balloon by Emma Fissenden

Balloon Man by Andrew Daley

Bare Cheek in The Park by Jon Sutton

Battered Roses by Alice Bernard

Baucis and Philemon by Elinor Perry-Smith

Bear and the Antelope Kiss by Garry Gallon

Before My Final Gasp by Karen Buckton

Before Sam by Guy Logan

Beginning of Chapter Two by Par Dhonsi

Being Someone Brave by Mark Juddery

Bench by Kevin Buckland

Beryl by Sarah Page

Beyond The Sea by Shauna Becker

Big Day by Karen Cripps

Bisous by Benedict Lombe

Bittersweet by Jodie Gaudet

Black and White by Guy De Ferrer

Blank Faced Boy by Jenny Ayres

Blind Luck by Marque Pierre Sondergaard

Blowing Kisses by Magz Wiseman

Blue Beach by Sam Minett

Book Lovers by Hugh Brune

Bottle Post by Nicola Morris

Boxes by Rhys Howell

Boy On A Bicycle by Darwin Franks

Breathless by Jonathon Hopper

Broken Plastic by Patrick Seymour

Broken Wing by Shem Pennant

Bumblebee by Jodie Gaudet

Bump and Run by EJ Mack

Burner Phone by Simon Underwood

Business Card by Bill Sarre

By Any Other Name by A Rose by SB Boursot

Cake Shop by David Vowden

Caller Unknown by Jeremiah Quinn

Card by Rebecca Eveleigh

Cat Lady by Andrew Todd

Celebrity by Philip Pugh

Chapters by Soulla Eriksen

Charlie's Roll by Eric Reece

Chasers by Khalil Tiner

Children Learn by Kate Kogut

Chimpanzees In The Zoo Do It by Rachel Welch

Chocolate's For Nan by Dominic Brancaleone

Christophé Santou by Mikaela Cumbers

Clearing by Fiona Woof

Close Encounters by Phil Berard

Closeout by Vandana Natu

Cloudy Days by Louise McCooey

Clutch by Simon Cookson

Coffee and Kisses by Bea Tammer

Coffee Break by Kate Turnbole

Colonel Philby's Kiss by John O'Neill

Colton's Big Night by Nathan Gower

Coma by Ian Lawton

Corner by Catherine Donaldson

Cost of a Kiss by Frank Saunders

Countdown by Laura Mitchell

Countdown by Oliver Drew

Courting by Andy Pollard

Cradle by Liam Johnson

Creature by Jacqui Canham

Crossing Love by Yannis Katirtzoglou

Cup Tie Kiss by C Jeffries

Cupcakes and Tennis Balls by Cherish Shirley

Cupid by Lena Garrett

Cupid by Rahman Khan

Cupid's Aim by Quinn Wilcox

Cyclist by David Griffith

Daily Commute by Brendan Wan

Damaged Goods by Adam Frith

Damsel by Scott Payne

Dance Me To The End Of Love by Gina Waggott

Danger Kiss by Holly Stratton

Dare by Vincent Whittaker

Dark Kiss by Linda Mannheim

Date by Erin Golding

Date Three by Tom Pallai

De Profundis by Sue Bodnar

Deal by Andrew Fawn

Death Can Wait by Mary Hahn

Dedication by Dean Hersey

Deep by Joe Moss

Delicate by Catarina Macena

Desire by J Sicora

Detente by Mark Weller

Dirty Love by Matthew Rogerson

Dirty Riffs & Neon Lights by Shauna Becker

Dirty Virtue by Sinead Shepherd

Dissent by Ross Peacock

DNR by Louise Sanderson

Do What We Can by Charlotte Rogers

Doll Face by Alan Crawford

Don't by Arron Ferguson

Don't Let Go by Sam Waddington

Double Bind by Lorren Boniface

Dream Boy by Heather Hampson

Dream Date by Anne-Marie Draycott and Charity Trimm

Drive by Sandra Baker

Duck Pond by Will Goodfellow

Duel by Doreen Morfitt

DVD by Lucy Walsh

Echo by Ross Peacock

Emoticon Love by Adam Harridence

Empathic Rose by Gary Hewitt

End by Chris Gallagher

Endings by Emanuel Adelekun

Enduring Love by Sian Hirst

Enough by Kirsty McConnell

Epic Romance by Elaine Clayton

Eve's Kiss by James Faleauto

Everlasting Love by Pen Avey

Exhibit A by Laura Windley

Experimenting by Jeffrey Gardner and Megan Cordero

Fairy Princess by Gwyn Davie

Fairytale Kisses by Craig Connolly

Fall by Benet Brandreth

Family by Angie Volk

Fangs, Actually by David Burtonwood

FanWank by Mac McSharry

Fashion by Nigel Crowley

Favourite Work of Art by Simeon Lumgair

Feed Dating by Ben Barczak

Filling The Void by Paul Schofield

Final Goodbye by Frederick Ochami

Final Journey by Tina Walker

Finding Love by Laura Marie Clare

First Kiss by Rachel Donaghey

First Sight by Michael Davies

First Valentine by Antony Davies

First, Last, Best by Jennifer Allen

First/Last by Stephen O'Brien

Fish Fingers by Colin McDade

Five Squillion Kisses by Paul Atkins

Fool for Love by Emily Lassalle

Forever by Tony Black

Four Letter Word by Ash Brunner

Frankie by David Troop

Free Fall Kiss by Dominic Carver

Frog by Matthew Lavender

Frog Prince by Alison Main

Froggie by Marjory Kaptanoglu

From A Distance by Sullivan Le Postec

From Helmand Province With Love by Scott Barrington

Futile Kiss by Hannah Crouch

Geek Love by Sam Curd

Ghosts by Paul Flaherty

Gift by Stanley Makuwe

Girl I Like by Bradley Porter

Glasgow Kiss by Adam Graveley

Glasnost by Jamie Crichton

Goodbye by Graeme Law and Martin Saunders

Gotcha! by Alexandra Owen

Granny by Toby Rome

Great Kiss Heist by Nathanael Bauer

Greatest Love Stories... by Laura Glanville

Hackney Je T'Aime by Foster Marks

Her... and Him by Chris Mueller

Hidden by Marianne Cronin

High Score by Lewis Smith

Higher Love by Georgia Andreea

Hole Disaster by Rebecca Geldart

Honey by Sally Brockway

Hooker's Night Shift by Matt Lee

I'll Make Dinner by Richard Dunford

I'll Stand By You by Emily Salter

I'm A Machine by Justin Calen Chenn

I'm Here by Richard Fysh

iLove by Francis Litzinger

In The Garden by Sara Gonzalez

In Years Gone By by Chip Tolson

Innocence by Christian Huser

Innocents by Nathan Craig

Jack's Teddy by Peter Carruthers

Jealous Making by K Satchwell

Just As I Am by Yolanda McCarthy

K.I.S.S. by Gareth Turpie

Keepsake by Andy Robinson

Kiss by Hari Haran Narendran

Kiss and Miss by Blaise Hesselgren

Kiss At The End Of The World by Daley James Francis

Kiss Heard 'Round the World by DB Goodman

Kiss Me Kiss Me Kiss Me by Richard Wheildon

Kiss of Death by Gavin Williams

Kiss on a Ledge by Martijn Daamen

Kissed Off! by Anton Gill

Kissed Off! by Ramman Gautam

Kisses From Jessica by Jess Smith

Kissing Booth by Morna Macarthur

Knackered by David Presswell

Lady In Red by Michael Brennan

Language by Tom Hauville

Last Chance by Nicholas Grills

Last Chance Kiss by Iannis Aliferis

Last Dance by Astrid Clave

Last Date by Sam Odium

Last Supper by Richard Green

Lay By by Linda Thompson

Leading Lady by Lisa Treloar

Leaves by Sheila McGill

Lesson Learned by Charlie Boddington

 

Letting Go by Heather Jardine

Like Cherries by Martin Rowe

Lilith by Jonny Walls

Lip by Janey Ballentine

Lip Lop by David Carson

Lips Stick by Damien St John

Little Ann by Riahta Ranford

Little Things by Gabrielle Pickle

Living In The absence of Love by Tom Fallows

Lizzie by Ian McArdell

Locked In Love by Susannah Rodgers

Lonely Heart by Mark Jones

Long Road by Mike Wolstencroft

Longest Kiss by Chad Brown

Lost and Found by Peter Devonald

Lottery by Sankar Jayaraman and Sam Ghai

Lou by Guy Logan

Love by Rob Burke

Love Across Time by Rita Wheeler

Love and Self-Loathing by Caroline Lees

Love and Strawberries by Ken Barnes

Love Hurts by Dean Lines and Ray Bogdanovich

Love in the Time of Chickenpox by Alexandra Matheou

Love Is Chemistry by Graeme Comrie

Love Is Deaf by Thom Bruce

Love Is Old, Love Is New by Laurence Gouldbourne

Love Is Unexpected by Samantha Lister

Love Letters by Sue Whitting

Love of Laughter by Luke Evans

Love Once Removed by Alex Straker

Love Undead by Unn Lad

Love's Eternal Flame by Kawita Sareen

Loved by Ali Blodwen Jones

Lovers In The Night by Robbie Gibbon

Loves Hurt by Lee Arnold

Loving Mouthful by Brian Lally

Lunchtime by Phil Charles

Magician's Daughter by Mikaela Cumbers

Making Time by Sean Breathnach

Man I Kissed by Aleksandra Rychlicka

Man In The Heart by Bill Dare

Manikiss by Jack de Aguilar

Mark B by David Collins

Married Bliss by Carol Cooper

Martyr's Dawn by Rachel Paterson

Me Cubed by Graham Inman

Meatball – The Miracle Worker by Craig Swindell

Men's Work by Nick Humfrey

Midnight Screening by Anne Burgot

Mind's Eye by Carly Street

Mix Tape by Dave Turner

Modern Love by Anna Clara Chermont

Moderna Artist by Henry Fosdike

Moment by Stephen Cooper

Moment In Time – The Story of Roger and Ruby by Neil Baker

Moments by Chris Gillespie

Motherly Love by Angelo Kiritsis

Motherly Love by Craig Robinson

Moving On by Bill Clar

Mucky Buckets by Mark Solomon

Mutt by Henrietta Hardy

My 46th Card by Will McGeough

My Lady by Anja Bunderla

My Lips Are Sealed by Kosta Nikas

My Other Half by Melanie Martinez

My Secret Valentine by Jane Fletcher

Nearness of You by Sam Heydon

Neil by Nigel Karikari

Never Kissed by Chris Smith

Never Forget by Peter Carruthers

Never Tell by Tom Glover

New Housemates by Sanjay Parekh

Next by Leslie Howells

Night Train by Marty McCaffrey

No Kiss Before Dying by Eddie Coleman

No Matter What by Alison Earls

No More Words by Phillip Barron

No Place I'd Rather Be by Samuel Clark

Nostalgia by Danny Ong

Not My Type by Stewart Ferris

Not That Guy by Thorsten Hagemann


Nothing Ventured by Nina Haerland

Of All The Train Carriages... by Alison Grinter

On Reflection by Glenn Robinson

On Thy Cheeks A Fading Rose by Andrew Turvil

Once Upon A Crime by George Amaral

One (Distinctly Average) Date Later by John Thornton

One Day, Old Bear by Natasha Phelan

One Last Wish by Matthew Redmond

One More Day by Andre Lang

One Time Only by Harry Scoble

One Year Later... by Chris Stamper

Only Mr Lonely by Annabel Wigoder

Other People's Kisses by Gabriella Apicella

Overcrowded by Christopher Frost

Pain and Display by Caroline Frewin

Pair of Blue Eyes by Sarah Deane

Pardon My Predilection by Eddie Coleman

Parental Love by Neil Penswick

Pasta and Chips by Daren Curley

Pavlina by Dana Pierre

People Get Lonely by LS Low

Perfect Gift by Daniel Rogers

Perfectly Painted by Milethia Thomas

Peter and Michelle by James Treloar

Pictures by Tchelo Nogueira

Plans by Mahmut Mahmut

Plant by Karl Iglesias

Pleasurable Gift by Davina Causeway

Pocket Full Of Kisses by Marianne Paget

Post Wedding by Gordon Napier

Poster Boy by Tracey Flynn

Practice Makes Perfect by Mark Pallis

Pre-posal by Rick Conti

Precognition by BD Geldart

Price of Love by Eddie Robson

Price of Romance by Rachel McAdam

Priceless by Vanessa Yardley

Promise by Peter Devonald

Proof of Love by Jesco Puluj

Proposal by Katy Segrove

Proposed Proposal by Jasper Goodheart

Prostitute and the Priest by Lee Rathjen

Q-Piddy by Paul Franklin

Question by David Palliser

Red Light by Ryan La Via

Remnant by Sophie LeNeveu

Return to Rapa Nui by Michael Bierman

Romance: The Rising by Jana Branch

Romantic Evening by Julia Howe

Romantic Hideaway by Kulvinder Gill

Room For Change by Tim Child

Rooster by Mark Kirkby

Rose For Alice by Mike Ward

Rose Thorns For Rain Drops by Simon Brewer

Roses Are Red by Alison Grinter

Roses Are Red by Paul Kennedy

Roses Are Red by Hina Malik

Rough Justice by Tom Bellhouse

Run by Lucas Heck

Samaritan by Scott Luper

Same For Everyone by Andy Barnes

Save Me by Danny Lacey

Say It With Roses by Sara Santos

School Concert Shirt by Paul Burke

Seafood by Simon Dymond

Sealed With A Kiss by Darren Rapier

Searching For Butterflies by Steven Broughton

Secret Admirer by Lisa Gifford

Seeing Clearly by Christine Low

She Is The One by Kostas Dalianis

She Swallows by Dave Herman

Sheila and Daniel by Teri Brown

Shooting Star by Neil Romanek

Shrift by Katie Boyles

Sin by Eddy Oliva

Sizzling Valentine by Laura Jorden

Sloppy Snogs by Honor Flaherty

Smacker by Guy Fee

Smashero by James Howard

So Close by Matt Medlock

Someone Like You by Tony Berge

Something Fishy by Kosha Engler

Spartacus by Si Spencer

Special Delivery by Charlie Boddington

Special Delivery by Kulvinder Gill

Special One by Dennis Clegg

Spin the Bottle by Rebecca Barnes

Spirit of Love by Bob Johnson

Squeak by Pete Herbert

St Valentine and the Space Dragons by Anthony Etherington

St Valentine's Day Massacre by John Crews

St Valentine's Day Massacre by Ranjit Krishnamma

Stars by JA Haigh

Stepping Out by WG Siegfried

Stolen Kiss by Chris Lang

Stolen Kiss by Sally Wilden

Stolen Moments by Catriona Fitzsimons

Stumble by Norman Revill

Suffering Machines by Sarah Milano

Super Supper by Matt Fishwick

Supressed Desire by Harriet Crate

Surrender by Michelle Golder

Susi's Real Star by Josephine Halbert

Suspended Service by Edwin Flay

SWALK by Mac McSharry

Swap, Need, Got by Matt Arnold

Tainted Love by Ray North

Taking Chances by Elena Dapelo

Talladega Trikes by Gaving Whenman

Telepathic Lovers by Benjamin Nkomo

Terrible Mistake by Phil Hurst

That Good Night by Ken Lemm

Therapy by Lauren Hendler

There's Always Time by MJ Hermanny

Thoughtful Kisses by Chad Brown

Three Kisses by Elizabeth Adlington

Tidy by Nicola Morris

Tied Up by Chris Bacon

Tight-Buns and Squidgy-Poos by David Buckley

Tighter by Brad Young

Till Death Do Us Part by Jamie Davenport

Toe Story by Mark Wilson

Too Old by Two Loved by Sinead Lau

Tough Love by Robert Hackett

Trace by Rachel Samuel

True Love Waits by Robert Mueller

True Love's Kiss by Anna-Marie Hinds

Tube X by Peter Hyson

Tunafish by Brandon Trayner

Unbearable by Nick Luddington

Unbeknown by Nikki Williams

Understudy by Claire McGowan

Valentine Finish Line by Kerry Torchia

Valentine Issue by Matt Zarb

Valentine's Car Burglar by Linda Algazi

Valentine's Day by Marie O'Regan

Valentine's Day Laws by Dan Chen

Valentine's Day Mascara by Jez Freedman

Valentine's Kiss by Phill Escott

Valentine's Man by Angela Tuck

Valentine's Reservations by Nina Crane

Valentine's Scare by Anya Browne

Valentino by Dominic Brancaleone

Valentinus by Iain Coleman

Viola by Alex Withers

Virtually There by Ellis Di Cataldo

Waiting by Hannah Raehse-Felstead

Waiting For Cocoa by Adam Frith

Walk To Goodbye by Lisa Barrass

Way We Were by Benita Cullingford

Wee Peck by George Bass

What Becomes Of The Broken Hearted by Nick Lee

What The Future Holds by Angela Clare

When Death Met Cupid by Claire Yeowart

When It Rains by Tikva Hecht

Wind of Paradise by Gert Andersen

Wolf At The Door by Hassan Izzo

Woo by Daniel Smith

Worth The Wait by Corinne Foster

Wrong Bed by David Stokes

X by Danny Gonzalez

X Marks The Spot by Thomas Matthews

You Are My Everything by Helen Bang

You Never Bring Me Flowers by Jo Buckman

You'll Never Forget Your First Kiss by Craig Miles

You're All Mine by Carol Younghusband

You're My Quarter Past Five by David McCool

Your Favourite Kiss Sucks by Sara Ataiiyan

Your Prince Will Come by Catherine Kelly