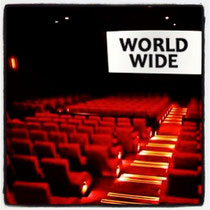 50 Kisses is going global!
With the film being now being screened in over seventeen cities in seven countries, including the USA, UK, Australia, Puerto Rico, Switzerland and the Philippines (and more may well follow), we can truly start to see just how far this amazing project is reaching. 
If you want to watch the film in your country, get in touch with the organisers of these screenings by clicking on the red tags on the map and be a part of the planet wide '50 Kisses' event!