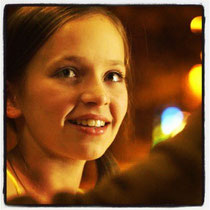 So the first productions for 50 Kisses have been shot and are in post production, with teams in both the UK and LA shooting over the last few days. And from what we hear, many more are gearing up right now. It's tremendously exciting for both us, and the screenwriters, to see their work come to life within such a unique and dynamic process.
It's still interesting to see that some scripts are significantly more popular than others with the filmmakers. You can see the live stats here…
And read the as yet unselected scripts here… And please do leave feedback for the writers.